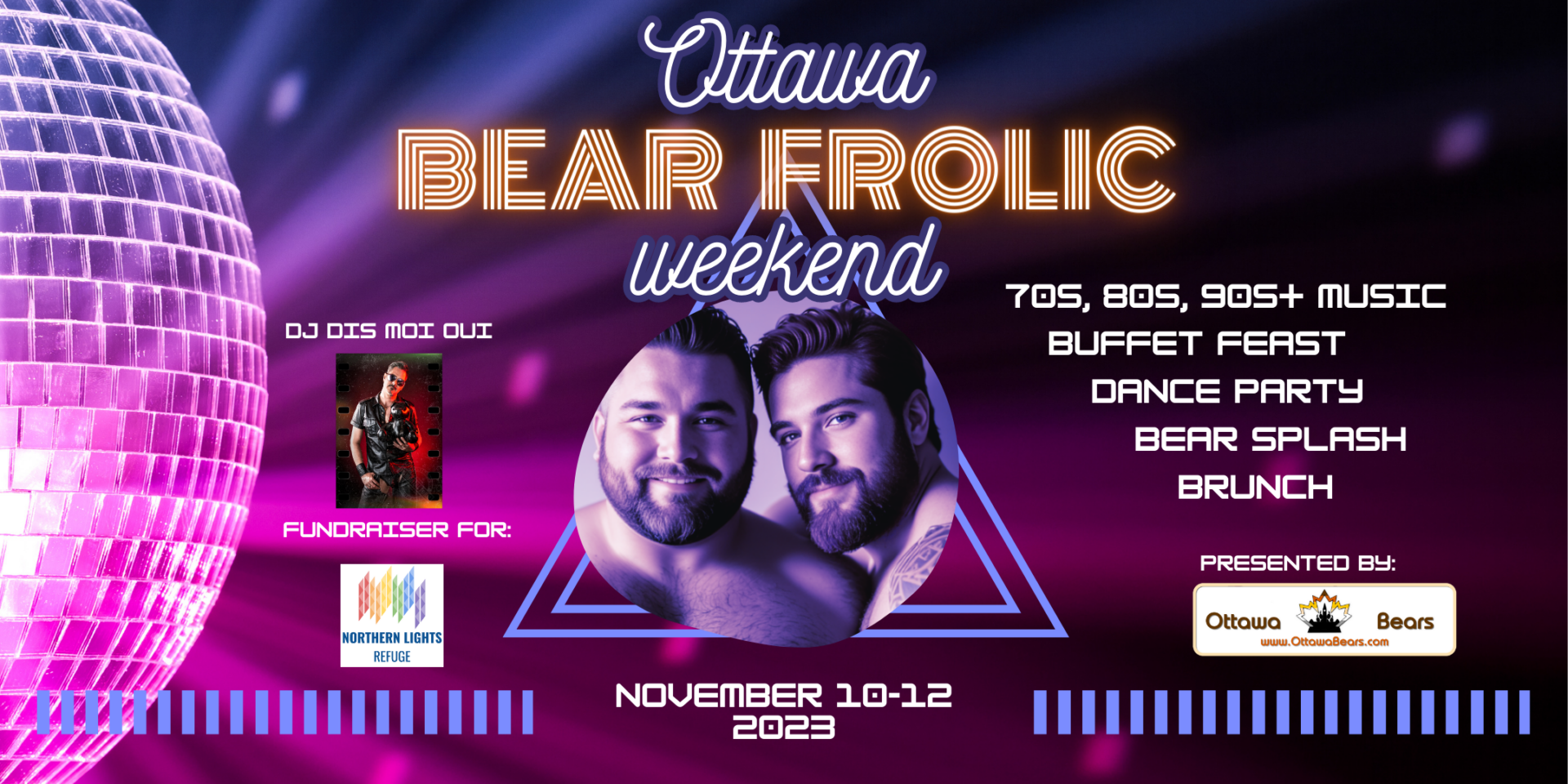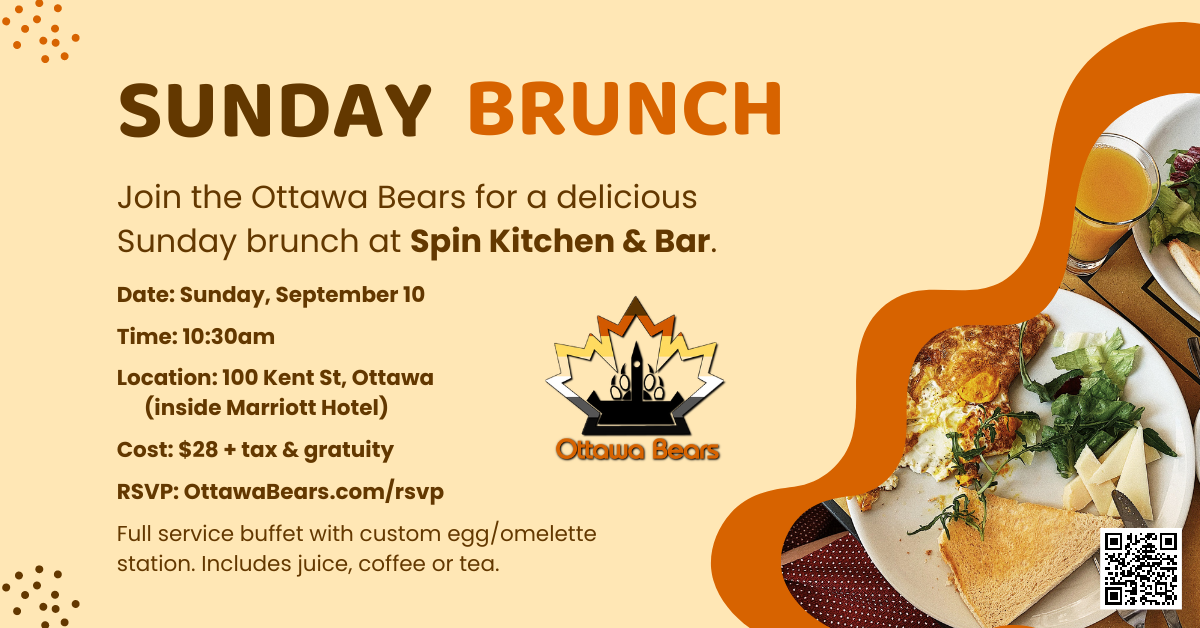 Join the Ottawa Bears for a delicious buffet brunch at Spin Kitchen & Bar (100 Kent Street in Marriott Hotel) on Sunday, September 10 at 10:30am.
Read More »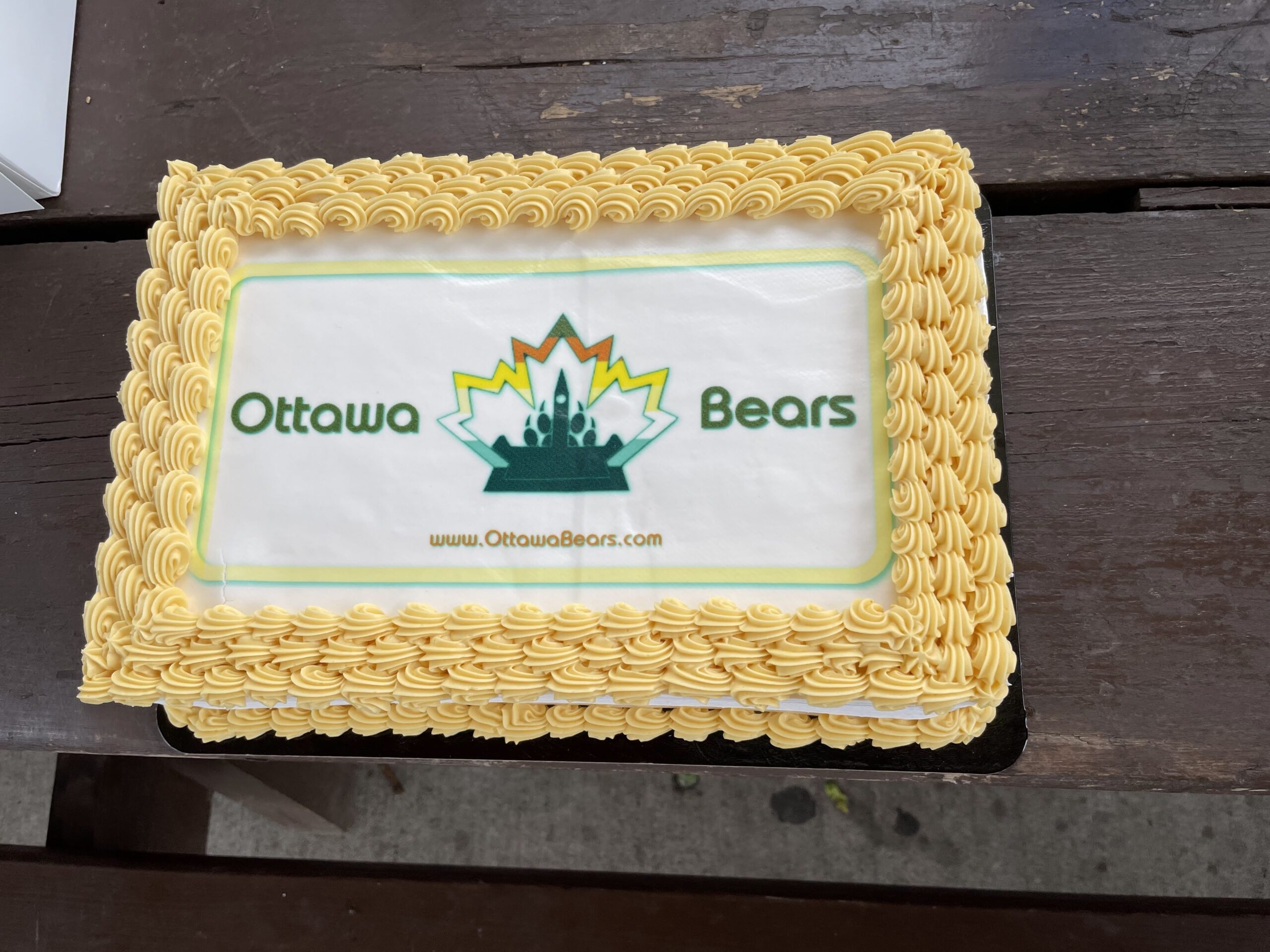 The 2022 Teddy Bear Picnic was a smashing success!
20+ bears enjoyed some quality BBQ food, lawn games and great conversation.
Read More »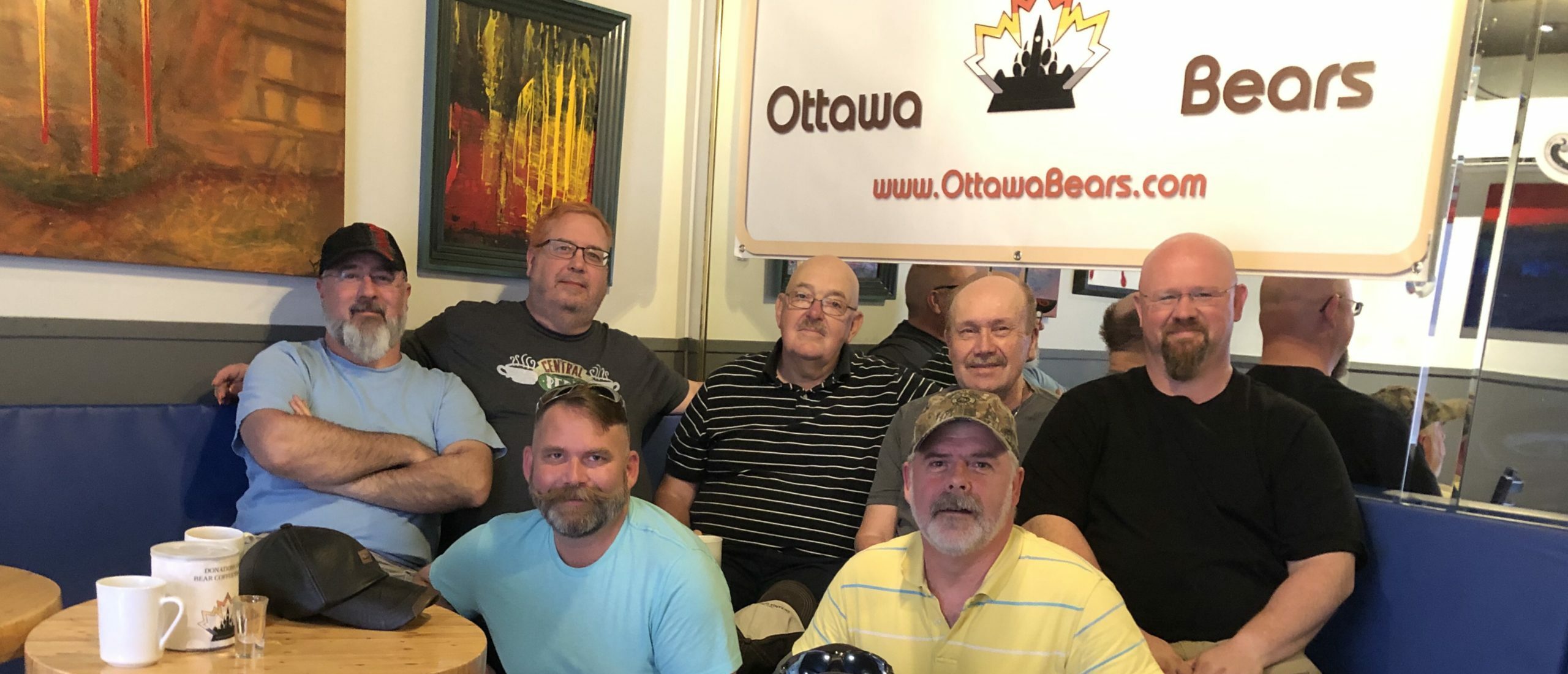 Meet up with your fellow bears for a cocktail and conversation at T's Pub (323 Somerset St W) every Sunday from 3:30pm to 5:30pm.
Read More »
In this difficult time of social isolation we have come up with a helpful solution to allow bears in Ottawa to keep in contact with each other.
We have created a Discord server that can be used to text and voice chat anytime of day and we meet there every Sunday afternoon at 3:30pm for video chat.
Everyone is welcome whether you're a member or not.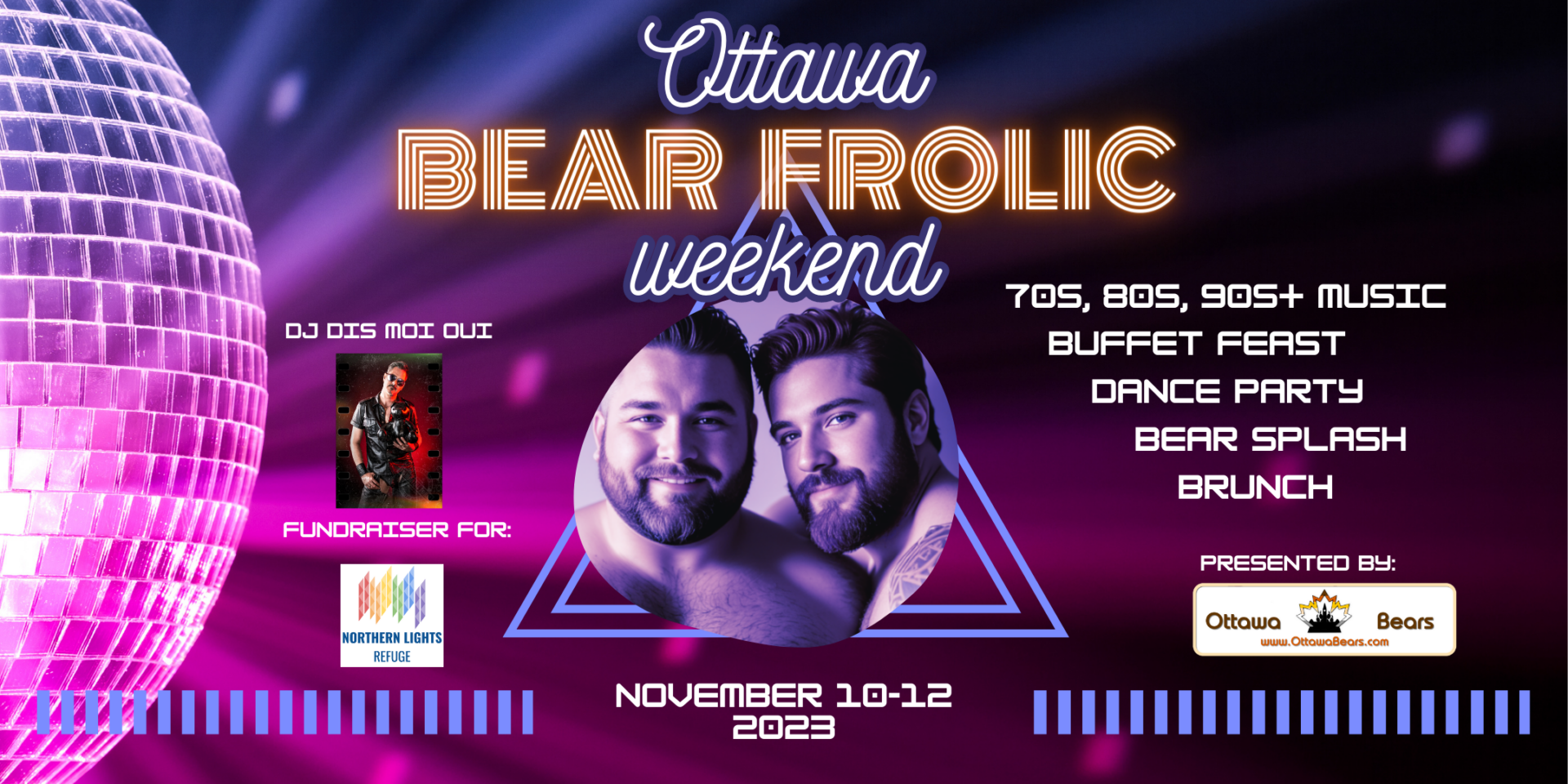 Get ready to dance the night away with fellow bears and bear admirers from all over. This fantastic bear event will take place all weekend from Fri Nov 10 through Sunday, November 12, 2023.
Read More »