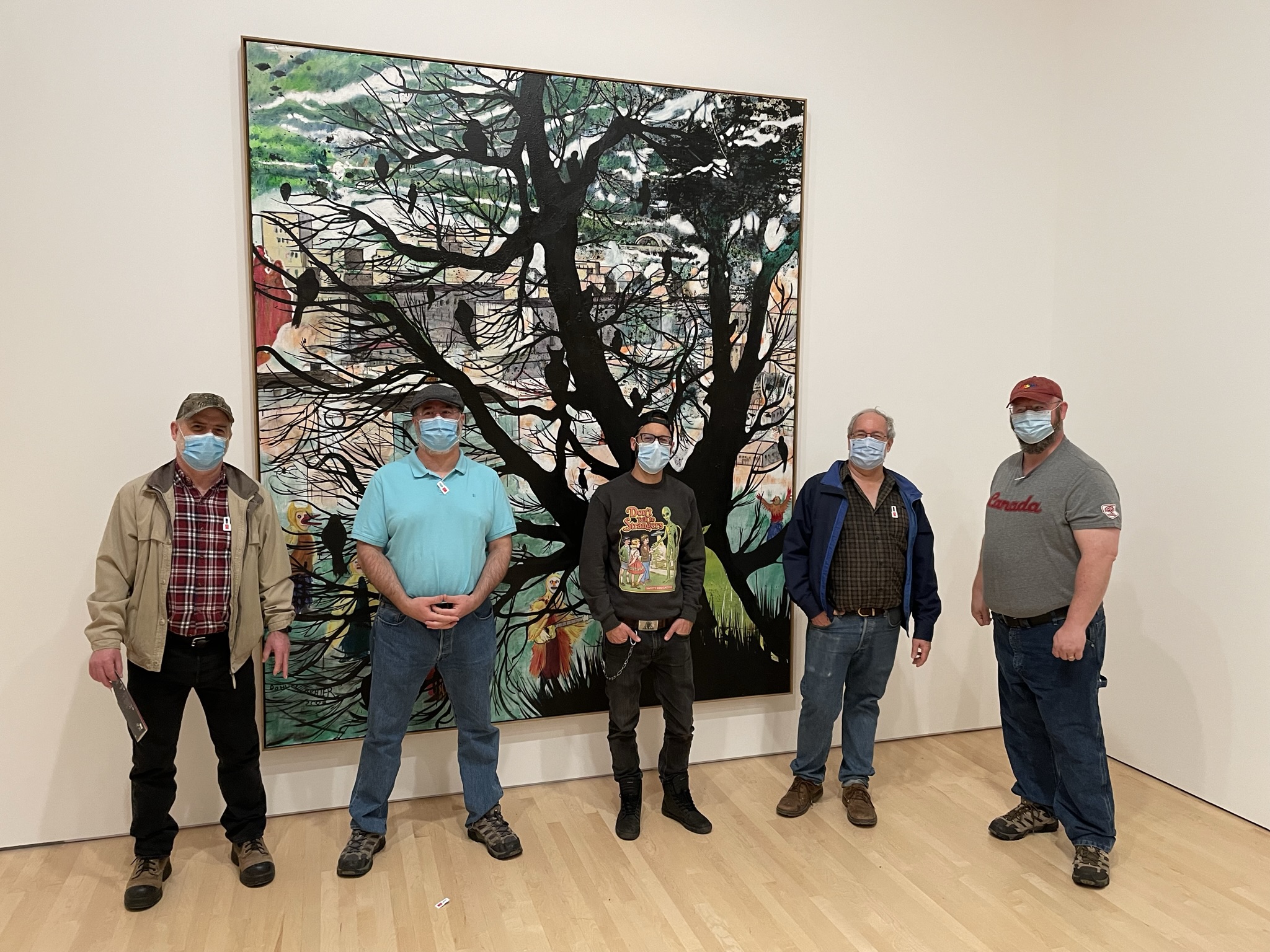 On October 28 the Ottawa Bears hosted their first in-person event in the form of a socially distanced visit to the National Gallery of Canada. The event was well attended and everyone had a great time while admiring some amazing masterpieces. In fact, some of us got inspired to create
Read More »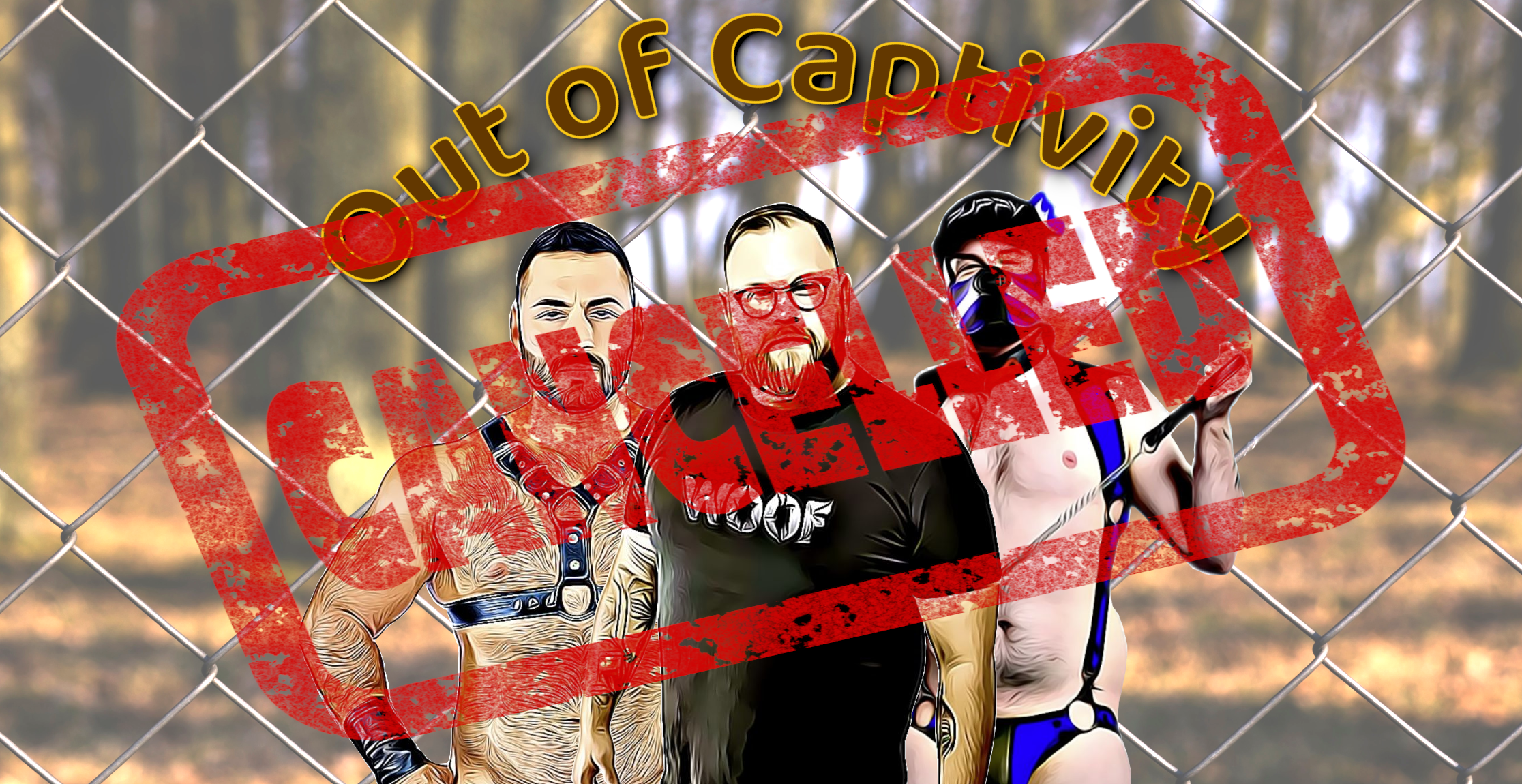 Dear bears, leathermen and pups, With heavy hearts, we find ourselves having to cancel our great event before it even gets going. Several facts have brought us to this decision but the ultimate reason for cancelling is that we don't feel we could offer attendees a first class get together
Read More »
*Note: Many of the Ottawa Bears group activities  have been suspended to protect our members from COVID-19 exposure. Consult the club's event calendar to confirm before coming out to one of our events.
In this difficult time of social isolation we have come up with a helpful solution to allow bears in Ottawa to keep in contact with each other.
We have created a Discord server that can be used to text and voice chat anytime of day and we meet there every Sunday afternoon at 3:30pm for video chat.
Everyone is welcome whether you're a member or not.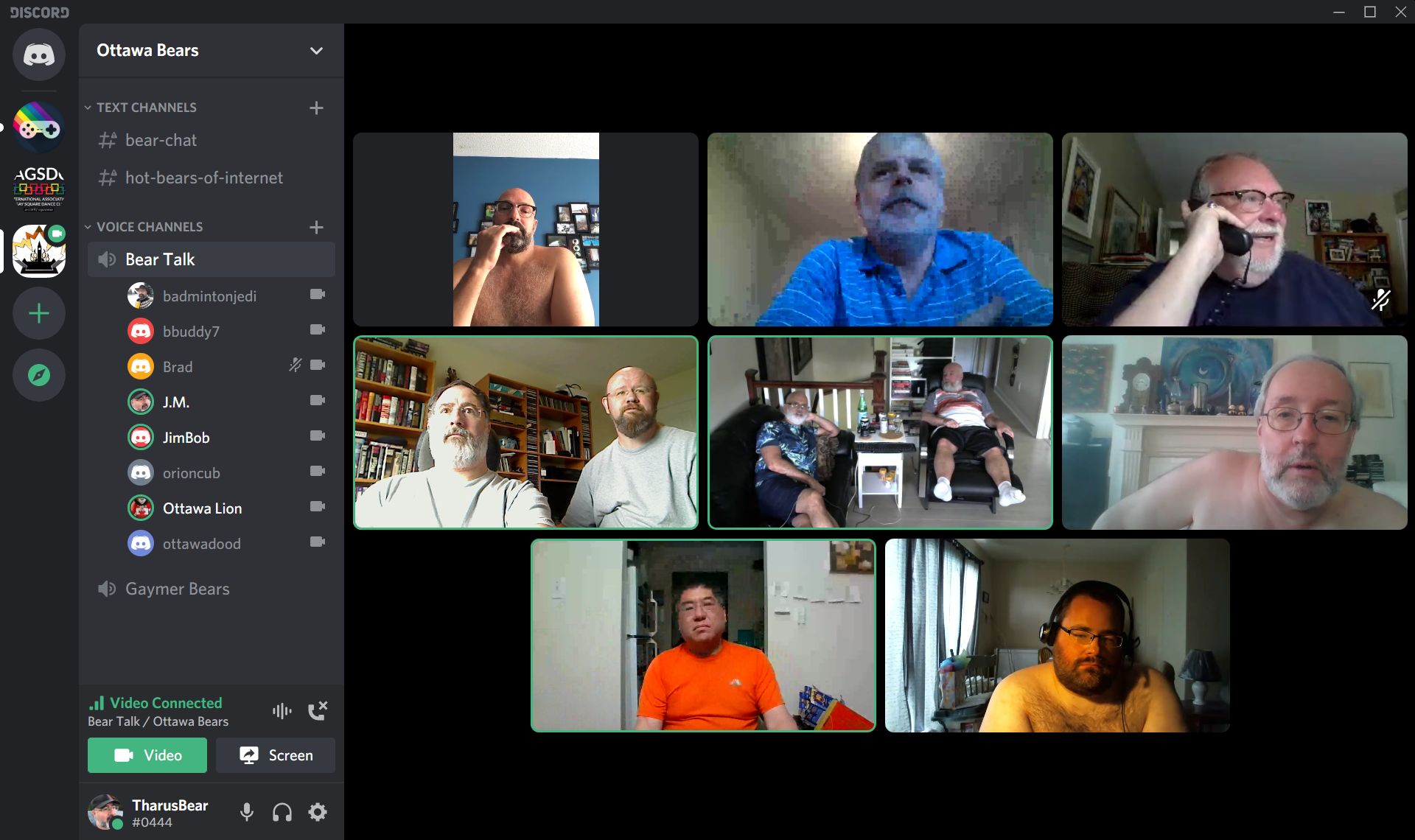 Our weekly (Sunday @3:30pm) video chats has now moved over to Discord. Read on for a simple guide on how to get connected and join us.
Read More »