When: Sunday, November 21, 2021 @ 1:30pm to 2:30pm
Location: Bruce House (402 – 251 Bank St. at Lisgar)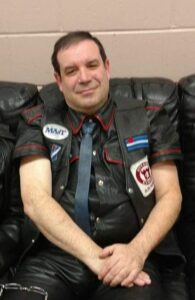 This hands-on workshop will cover how to use a cane safely to enhance and arouse the experience of the person being caned.
Presenter: Jean Plamondon
Jean has been involved in the leather, kink and BDSM communities since 1986 in Montreal where he had the good fortune of meeting many Leather men who taught him many things. He moved to Ottawa in 1998, and has been a member of our local community since. In 2011, he and his wife Tina (AKA: Badshoolgirl (Martine) became the first married couple to hold concurrently a regional leather title and to compete internationally as well as the only married couple of the Ottawa Knights. Since 2013 he has been a proud member of the Ottawa knights. Jean was also Bootblack Ottawa 2016.