When: Saturday, November 20, 2021 @ 12:30pm to 1:30pm
Location: Bruce House (402 – 251 Bank St. at Lisgar)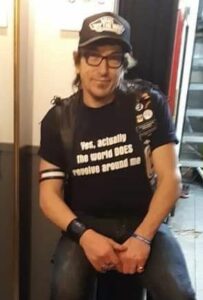 This is a hands-on workshop.  Bring a boot brush, old tooth brush, a kiwi cloth, a spray bottle of water and polish. There will be a brief history of Bootblacks.  We will then cover what a bootblack kit is and talk about cleaning all leathers, suede and other footwear and garments. Pertinent documents will be provided along with links to bootblack sites.
Presenter: Mike Laframboise
Mike Laframboise, is a full member of the Ottawa Knights and currently the club President. He holds the current Bootblack Ottawa title. Mike is pleased and honoured to be involved with this fundraiser.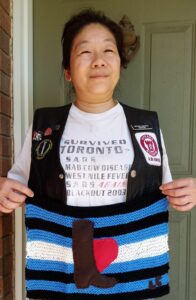 Presenter: Martine Chu
Martine (Badschoolgirl) has been in the kink/leather community for over 20 years. She and her husband were the first married couple to win Ms. and Mr. Central Canada Olympus leather. In 2011 she competed at International Olympus contest 2012 in LA. In 2014 she was the first woman to become a full member of the Ottawa Knights and the same year she competed for Ottawa Bootblack contest. She has spoken at various panels at CLAW, UPRISE and The Divide Leather Sisterhood and Healing.